Speax vs. ONDR
Jessica Lubahn 2 min read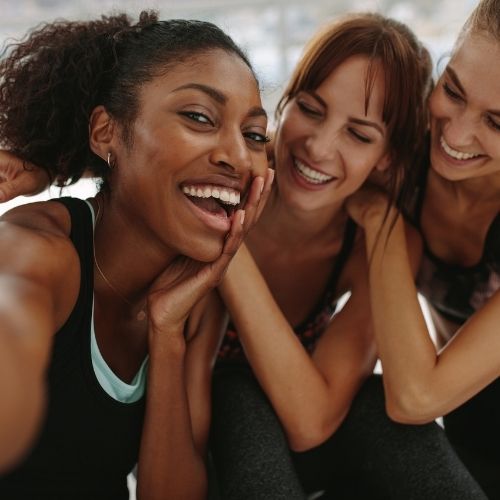 There can be a number of reasons why women suffer from incontinence. Some of these factors include age, childbearing, chemotherapy, and others. Many of those who deal with bladder leaks opt for a form of incontinence underwear. We will look at incontinence underwear from Speax and ONDR.
Speax
Speax is manufactured by Thinx, are designed for lighter bladder leaks, and are less bulky than pads.  They hold between 3 and 8 teaspoonful depending on the design.  They are offered a a number of styles:
Bikini
Thong
Hip hugger
French cut
High waist
The lining is anti-microbial and anti-odor. They are machine washable in cold water and may be tumble or air-dried. Never iron them; avoid bleach and fabric softeners.
 Pros of Speax
Reduces the need for pads.
Stay in place because the lining is in the panties. Makes exercising or extensive walking easier.
Easy to clean.
Guaranteed trial of 60 days. If you need a different size or style, or even just don't like them, you can exchange or return within that trial period.
Cons of Speax
They are a bit pricey at $28 to $39 per pair.
Some styles feel bulkier than others.
Would not be considered "sexy".
This is a doctor designed, plant-based liner underwear product that are leak proof.  They are made from sustainable fabrics that are naturally odor resistant and anti-microbial.  Available in XS to 2XL and styles of:
Bikini
Thong
Boy shorts
High waisted brief
This brand can absorb up to one-quarter cup of liquid - the most of any brand we have found.  The price ranges from $26 to $36 per pair.  Machine washable and line dry.
Pros -

Designed by a urologist
Can absorb a LOT of liquid
Plant-based liner
Stylish
Sustainable
Comfortable

Cons -

Limited color choices (just black for now)
When contemplating incontinence underwear think about how much absorbency you will need.  This will begin to limit your choices.  Comfort is probably the next issue.  They should fit well under your clothes, feel good against your body, and are easy to change.  Cost is an issue; the reusable products have a higher initial cost but will wash and dry and be ready to go.  There will be a difference in the amount of odor prevention each provides.  Some will make noise under your clothes as you move.  Lastly is availability in your area.
BACK TO Blog