What to Look for When Searching for the Best Underwear for Incontinence
Jessica Lubahn 9 min read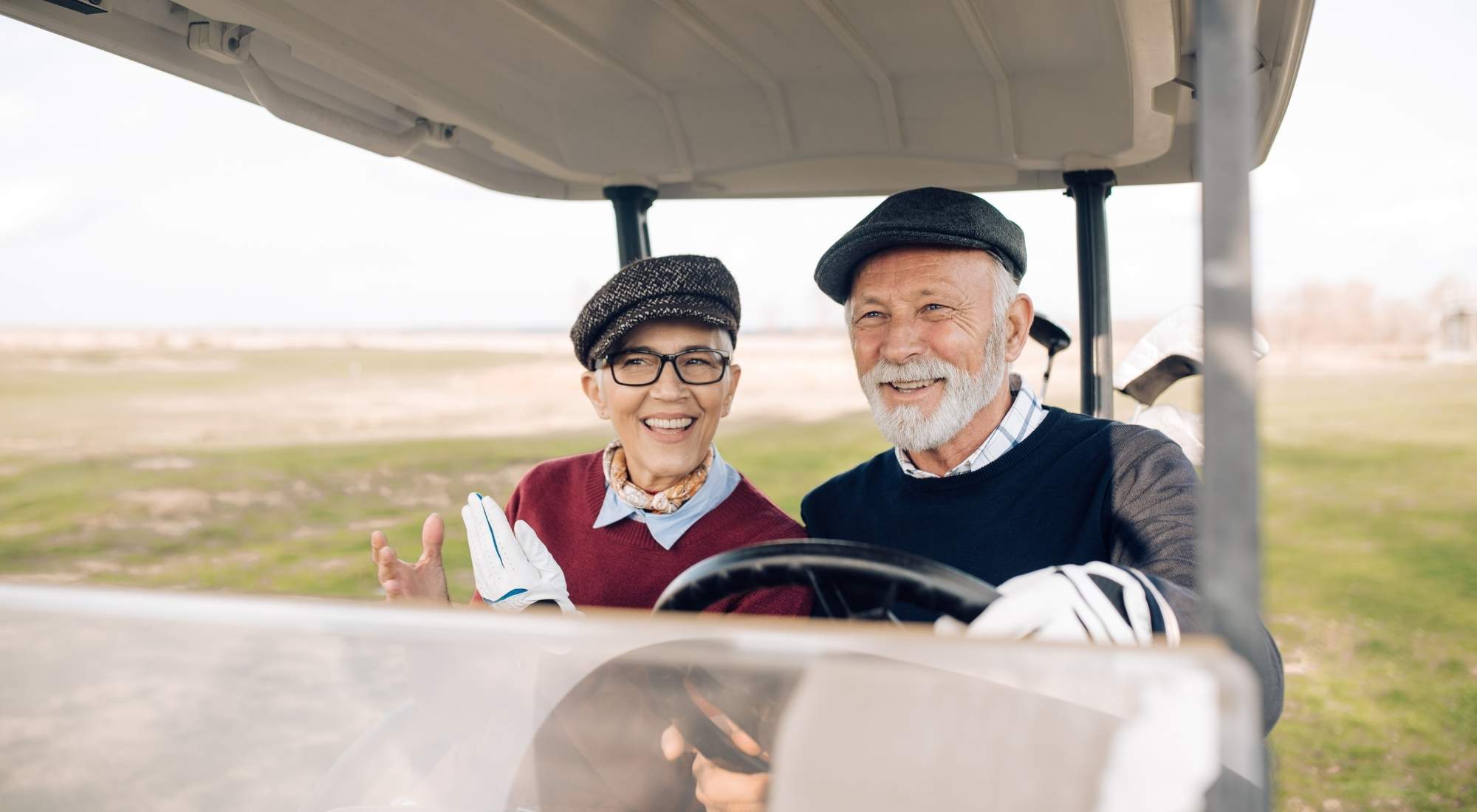 It happens to the best of us.
Maybe you pee a little every time you laugh too hard or reach down to pick up your grandbaby.
Or you may struggle (and fail) to make it to the bathroom on time.
Urinary incontinence is inconvenient, uncomfortable, and downright embarrassing. 
That's why you need incontinence underwear that can handle anything your uncooperative bladder sends your way.
If you're trying to decide what is the best underwear for incontinence, keep reading. We'll walk you through exactly what to look for to find the incontinence underwear that's right for you.
Table of Contents
What Is the Best Underwear for Incontinence?
The best underwear for incontinence will depend on several variables, including the type of incontinence you're experiencing and the underwear features that best meet your needs.
5 Elements to Consider When Looking for the Best Incontinence Underwear
#1: Amount of Liquid They'll Hold 
As you're searching for the best underwear for incontinence, you want to consider the amount of liquid the underwear holds.
Some brands of incontinence underwear may say they hold a large amount of liquid, but feel like a diaper between your legs. 
Underwear is a no-bulk zone. The goal is maximum hold at minimum thickness.
ONDRwear incontinence underwear holds up to 9 teaspoons of liquid. That's 25% more than other leading brands.
With that level of volume, worrying about accidental leaks will become a thing of the past, and you'll be free to focus on normal life.
#2: Moisture-Wicking Capabilities
There's nothing worse than underwear that makes you sweat and leaves you feeling moist and clammy. 
The ability of incontinence underwear to draw moisture away from your body is a non-negotiable.
If your incontinence underwear can't wick moisture away from your body, the urine will simply soak into the fabric. And if the moisture sticks around for too long, you may wind up sporting a nasty rash. 
Gross. 
That's what makes ONDRwear's one-way absorption and moisture-wicking capabilities so vital.
And since our fabric is also quick to dry — you can say a fast goodbye to moist and clammy. 
#3: Fabrics & Materials Used
The fabric your underwear is made of is a huge factor to consider when you're trying to determine the best underwear for incontinence.
You want underwear that is … 
Soft

Breathable

Odor-resistant

Washable

Comfy
… and that doesn't come from just any old fabric. 
You also want something that's free of nasty chemicals and perfumes that can irritate your ultra-sensitive, "down there" parts. 
That's why we've chosen to make ONDRwear incontinence underwear out of nylon and spandex — with a super soft and breathable Modal algae lining. 
Our underwear stretches and moves with your body, while being soft and breathable where it matters most. 
Plus, if you're environmentally conscious, you'll be glad to hear we use sustainable fabrics any time we are able.
So you can feel good about decreasing your carbon footprint — while staying fresh and dry at the same time.
#4: Waterproofing
If incontinence underwear isn't waterproof, what's the point?
At ONDRwear, we know it's all about the waterproof layers. 
Our special hydrophilic one-way absorption barrier:
Prevents urine from traveling through your underwear 

Pulls the moisture away from your skin; and 

Seals it off, so it can't seep around the sides
That means you'll be leak-free and confident all day — even while you're laughing your head off or bending over to tie your shoes.
#5: Fit
We've all been there. Trying to quickly and discreetly dig your underwear out of places it was never meant to be.
On your hunt for the best underwear for incontinence, fit isn't something you want to skimp on.
Steer clear of oversized, baggy bottoms and focus on finding something stretchy and fitted.
The best underwear for incontinence: 
Moves with your body — while staying where it's supposed to

Is discreet and free of those

embarrassing

panty lines

Can be worn under anything

Doesn't feel like you're wearing a diaper; and

Doesn't dig into your legs or waist
ONDRwear incontinence undies are all this and more. We use a high-performance, stretchy material that moves along with you – but doesn't creep into places it shouldn't. 
Plus, it's perfect for sleeping in, so you'll stay comfortable and leak-free all night long. 
Our incontinence underwear even comes in all kinds of sizes and styles — for men and women, including:
Thong

Boy short

Bikini

High-waisted brief; and

Boxer brief
How to Find the Best Underwear for Incontinence in 3 Steps
#1: Know Your Leakage Type
The first step toward finding the best underwear for incontinence is understanding bladder leakage. 
There are four main types of incontinence, including:
Stress

Urge

Functional; and 

Overflow
Stress 
If you have ever experienced a leaky bladder …
When you cough or sneeze

As you're lifting something heavy

During exercising; or 

In the middle of a belly-laugh
… you may be suffering from stress incontinence. 
Stress incontinence usually occurs because there's an imbalance in abdominal muscles. 
Your abdominal muscles can weaken over time, due to things such as:
Childbirth

Age

Illness; or

Living a sedentary lifestyle
And when those muscles aren't strong enough to fully engage, it puts additional stress and pressure on your bladder.
Urge
If you have a strong urge to pee — paired with involuntary leaking — you may have urge incontinence.
People with urge incontinence may be triggered by the smallest thing, such as the sound of running water. 
All of a sudden, the urge to pee comes on with little-to-no warning, and you may feel panicky if there isn't a bathroom close by. 
The cause of urge incontinence isn't always obvious, but it may be the result of:
An irritated bladder

Urinary tract infection (UTI)

A medical condition like diabetes or stroke that decreases bladder function 

An obstruction in the urethra, such as kidney stones; or

Damage to your spinal cord
Functional
Functional incontinence is a little different. 
Functional incontinence isn't the result of bladder problems. Rather, it occurs when someone has physical limitations that keep them from getting to the bathroom in time. 
If you suffer from this type of incontinence, you may experience a dribble of urine or a full-on release of your bladder. 
Functional incontinence might be due to mobility issues that result from:
An injury

Arthritis

Mental illness

Musculoskeletal or neurological conditions

Poor eyesight; or

Certain medications
Overflow
Overflow incontinence refers to the involuntary release of urine when your bladder reaches full capacity — even though you may not have felt the need to pee.
You may have:
A sudden release of pee

Pee a little while you're sleeping

A bladder that feels full even after going to the bathroom

A stream of pee that stops and starts; or

Trouble going to the bathroom even when you feel a strong urge to go
Overflow incontinence may be the result of: 
Weak pelvic muscles

Certain medications 

A urinary blockage

An enlarged prostate

Bladder stones; or 

Conditions that affect the nervous system, such as diabetes or MS
#2: Monitor Your Frequency
The next thing you need to know in order to find the best underwear for incontinence is how often you experience leaks.
A great way to determine the frequency of your incontinence is by keeping a bladder diary. 
No need to make it fancy — simply write down the time of day you pee (or leak) and whether the flow was light, moderate, or heavy. 
You'll be able to see a pattern throughout your day or night, which will make it easier to find the best incontinence underwear for you. 
If you're leaking multiple times a day, you may need more absorbent incontinence underwear — or you may find it's necessary to change as the day progresses.
#3: Choose the Right Incontinence Underwear
Now comes the tricky part — finding the best product to meet your needs.
There are two categories of incontinence underwear you can choose from: 
Disposable incontinence underwear:
Is made of a fibrous, "cloth-like" material

Is available in multiple sizes and absorbency options

Contains a built-in pad with a

gel-forming, moisture-sensitive polymer

that swells as it encounters urine

May have "tear-away" sides

Is often referred to as "adult pull-ups"

Is meant to be thrown away after one use
Reusable incontinence underwear:
Is made of fabric

Is available in multiple sizes

Looks and feels like regular, everyday underwear

Is more eco-friendly than disposable incontinence underwear

Can double as period panties; and

Is designed to be washed and used time and time again 
ONDR: The Best Underwear for Incontinence
Just because you struggle with incontinence doesn't mean you have to be self-conscious and constantly on guard for embarrassing leaks.
At ONDRwear, we think you deserve comfort and peace of mind. That's one of the reasons we created our incontinence-proof ONDRwear undies.
ONDRwear leak-proof incontinence underwear comes in sizes 3XS through 4XL and is designed to fit every type of body — both male and female.  Plus, we've created all your favorite styles, including:
Thong

Bikini

Boy short

High-waisted brief; and

Boxer brief
Besides being super comfy, all of our incontinence ONDRwear products are:
Machine washable

Plant-based 

Waterproof

Lightweight

Ultra-absorbent; and

Odor-resistant (which means you'll smell fresh all day, no matter how your bladder decides to behave.
If you're ready to feel fresh and confident all day, every day, click here to give ONDRwear a try.
The content in this blog is not intended to be a substitute for professional medical advice, diagnosis, or treatment. Always seek the advice of your physician or other qualified health provider with any questions you may have regarding a medical condition.
BACK TO Blog