Absorbent Underwear: Which Type Is Right For You?
Jessica Lubahn 5 min read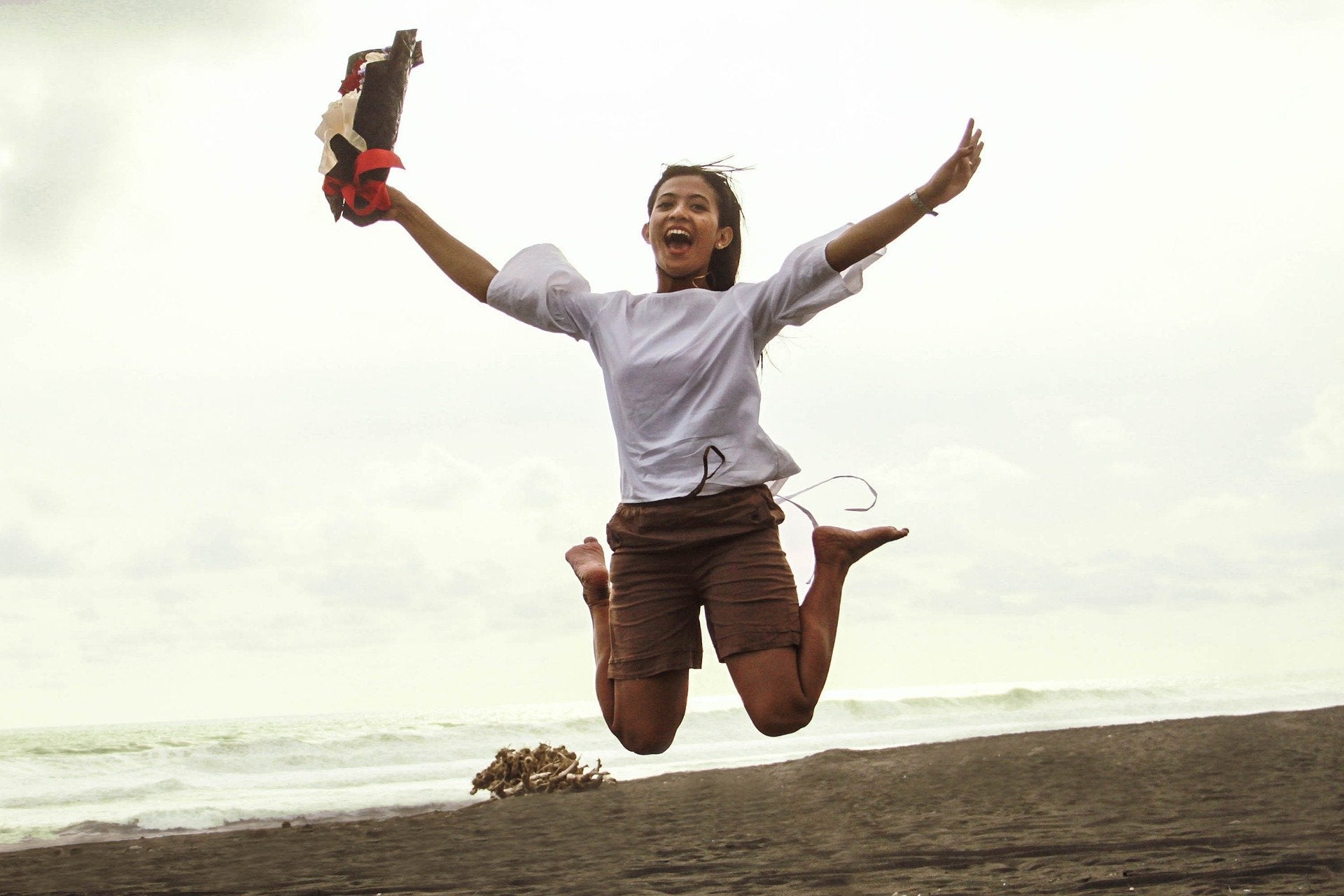 Dealing with incontinence issues or heavy periods is enough to drive anyone mad. 
Uncomfortable disposable pads, chafing, discomfort — you're here because you're looking for a better solution, a more comfortable, sustainable option, right?
We understand the frustration that you're feeling and we're here to help. 
In this article, we'll talk about absorbent underwear to help you to deal with incontinence or period protection.
Table of Contents
What Is Absorbent Underwear?
Absorbent underwear, also called incontinence underwear, is a sort of reusable (or disposable) underwear that is primarily intended to absorb urine or other body fluids like period blood. 
A large number of people live with bladder incontinence due to  several causes. Using absorbent underwear is a great solution to prevent unwanted leaks, and allows you to live confidently without feeling restricted or uncomfortable. 
There are plenty of options to choose from but you should consider the basic factors mentioned above before choosing an incontinence underwear option that works for you. 
Washable options, like  ONDRwear, are usually a healthier option for your skin as well as the environment, in contrast to the conventional disposable incontinence underwear or incontinence pads.
Benefits of Using Washable Absorbent Underwear
Reusable, absorbent underwear is more advantageous as compared to other hygiene products for many reasons. Some of the benefits are listed below:
It is washable

: urine-absorbing underwear is launder-able, which means it tends to be a practical option in contrast to expendable underwear. They cost more in the short term than disposables but overall end up saving you money since you can reuse them so many times. 
It has an "ordinary underwear feel":

  Many individuals do not purchase incontinence items for fear that they may:

Feel bulky

Make noise as they move, or 

Feel awkward. 
But, if you buy the right kind of absorbent underwear it is intended to feel simply like regular underwear. You might not even be able to tell the difference!
It allows freedom of movement:

An absorbent underwear should be … 

Flexible 

More natural

Comfortable; and 

Breathable
… so you won't feel restricted or uncomfortable. You should be able to live your desired lifestyle in them.  Washable absorbent underwear is stigma-free — there's no bulky feeling making some feel like they're wearing a "diaper." 
Reusable, absorbent underwear gives you the freedom to feel beautiful, youthful and discreet, without having to worry about leaks and odors. 
How to Select the Right Absorbent Underwear for You
Remember that your ordinary clothing size isn't necessarily the size you buy in incontinence underwear or incontinence pads. 
Every product has an accompanying size chart and size suggestions for the absorbent underwear depending on your:
Depending on what you plan to wear them for, a disposable incontinence pad may make sense for short-term use but overall we recommend using a more breathable and  environmentally conscious option of washable incontinence underwear if you can.
What Are the Best Absorbent Underwear to Buy?
There are several incontinence underwear options available to choose from, both reusable and disposable; but what are the best options for you? 
We've compared disposable brands of incontinence panties vs. reusable incontinence panties and here's what we've found:
Disposable Absorbent Underwear
Some pros to disposable absorbent underwear include: 
They are absorbent and single-use which many women find fitting for backup or for traveling

Some brands are more breathable than others to protect sensitive skin
But many cons come with using disposable absorbent underwear: 
Some people find it difficult to walk in this underwear because of the fit 

The underwear move out of place frequently

Sizes are limited in the disposable absorbent underwear

Tend to stick to the skin and cause discomfort

May irritate or chafe near the seams

Leave the skin feeling wet
Reusable Absorbent Underwear
Choosing reusable absorbent underwear has a multitude of benefits, including: 
Designed to be worn for long periods

Keep the skin dry 

Don't cause skin irritation

Ability to maintain their shape and softness after being washed

Discreet, more stylish fit

Environmentally friendly 

Affordable  
The downfall to reusable absorbent underwear? We can only think of a few things: 
There are few men's lines of absorbent underwear

Color choices are often limited
ONDR Reusable, Absorbent Underwear
ONDR products are plant-based and designed by a Urologist and mother, who understands the need for quality, sleek absorbent underwear that provides wearers with confidence and style. 
ONDR leak-proof underwear comes in many shapes and styles, including a: 
Leakproof thong

Leakproof bikini

Leakproof boy short; and

Leakproof high-waisted brief
ONDR is the answer to deliver incontinence underwear with comfort and function without compromising style and performance.
Our products are lightweight, stay in place, and ultra-absorbent. Our products hug your body naturally, to avoid leakage that often comes with disposable products. 
ONDRwear is made to not only absorb fluids but to stop leaks from occurring without weighing you down as fluids get absorbed — it's made of chemical-free, natural fibers, so you never have to worry about irritation or chafing. 
We strive to be industrious and innovative, offering you something you really want, putting your desires at the top of our priority list.
Ready to feel comfortable and confident all day long?  Click here to try our reusable, ultra-absorbent underwear.
BACK TO Blog